People working on the front lines of COVID-19 are experiencing unparalleled levels of stress. We want to support all those who are working hard to save lives.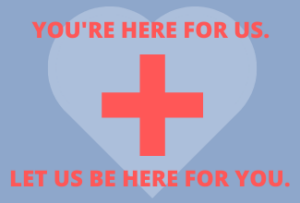 Mental Health Minnesota has partnered with the Minnesota Psychiatry Society, the Minnesota Psychological Association and the Minnesota Association of Black Psychologists to provide free mental health phone support to those on the front lines of COVID-19 — those working in healthcare, first responders, and other essential personnel. The service is is staffed by mental health professionals, and is available seven days a week, 9 AM to 9 PM.
To reach an on-call volunteer, click here.