Minnesota nurses, Megan, Alethea, and Sari, participated in our nurse panel discussion on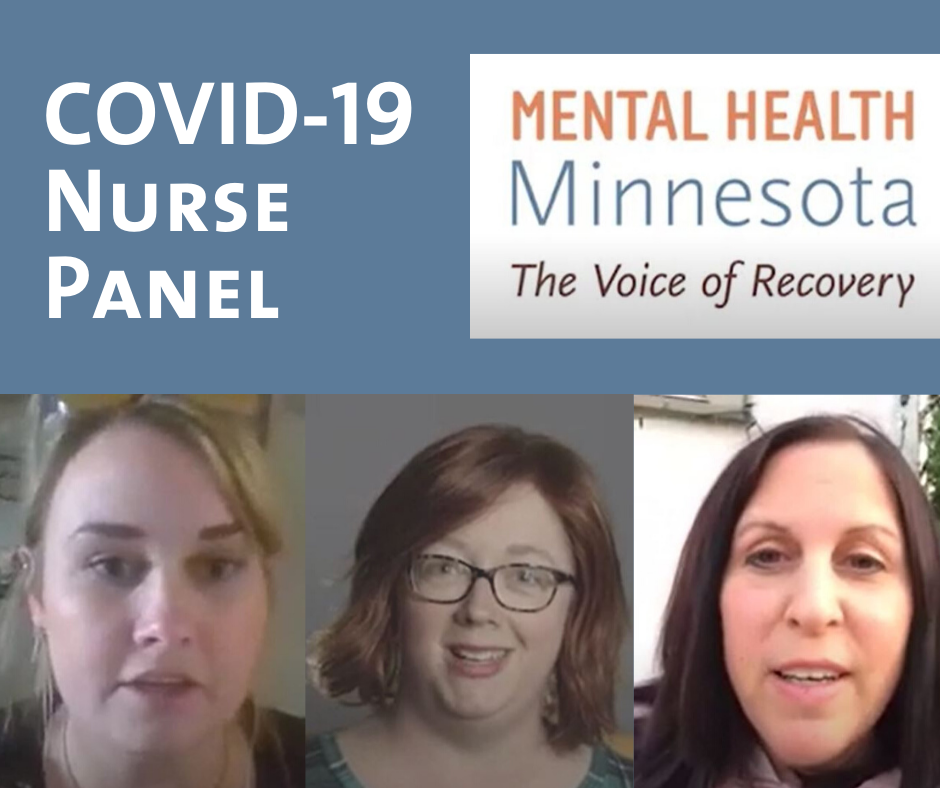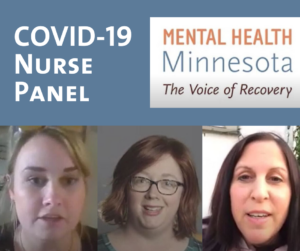 COVID-19 on Monday, April 27, 2020. Our outreach coordinator, Samantha Hedden, facilitated the conversation. The nurses discussed their mental health, how the pandemic has affected their jobs and lives, and how the community can best help during this time.
Are you a worker on the front lines of the pandemic like Megan, Alethea, or Sari? Free mental health phone support is available through our partnership with the Minnesota Psychiatric Society, Minnesota Psychological Association, and the Minnesota Association of Black Psychologists. Learn more.