We're excited to introduce a new feature, Peers in Action. Each month, we'll interview someone who has used their own experience living with a mental illness to take action in their community and help others.
Last week, we spoke with Jenna Erickson, an avid mental health advocate and speaker who works as a Certified Peer Support Specialist.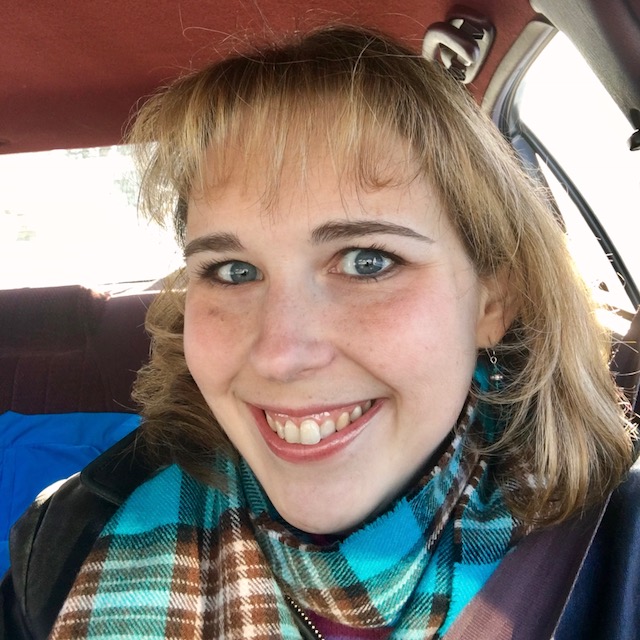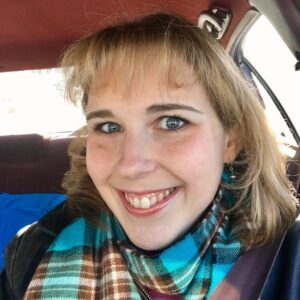 Jenna, can you tell us a little bit about yourself and what led you to start publicly sharing your recovery story?
I live with Borderline Personality Disorder. For years, my life was a constant emotional roller coaster filled with self-loathing and self-destructive coping mechanisms. I spent much of my young adulthood in and out of mental health facilities, treatment centers, and hospitals, eventually ending up in the criminal justice system. This was an awakening for me. With the help of some amazing and supportive family, friends, and providers, I was finally able to accept my illness and begin working on recovery.
I began sharing my story publicly in 2014. My current therapist teaches a class on serious and persistent mental illness at the University of Minnesota School of Social Work, and she asked if I would be willing to share my story with her students. Everyone was so kind and welcoming, and I realized that by sharing my story, I could help others. Since then, I've had the opportunity to share my story with hundreds of students, police officers, professionals, and consumers throughout the metro. There's a lot of loss that comes with mental illness, and speaking has allowed me to turn my painful past and subsequent recovery into a powerful learning experience for myself and others.
Last year, you shared your story with patients at Anoka Metro Regional Treatment Center. Your story was particularly meaningful and hopeful because you were able to talk about your own experience as a patient at AMRTC. Can you talk a little bit about how you felt as a patient at AMRTC, and consequently, how you felt as a speaker there?
I am so grateful that I had the opportunity to speak at AMRTC. As a patient, I remember feeling as though I was a prisoner, not only to the confines of the hospital but to my own mental illness. As someone who has been in both the state hospital and jail, the experiences were not as different as one would hope. Days dragged on with seemingly little regard for my sense of humanity or future health. I did have a few exceptional providers who not only listened to me, but spoke to me like I was a person, not a patient. I fondly remember one staff member who played card games with us, and occasionally brought us treats like puzzle books and sips of coffee from the "outside" world. She treated me like I was a human being at a time when I felt worthless and defeated.
Returning to AMRTC for my speech last year was such a transformative experience. If you had told me when I was a patient that one day I would return to share my story of recovery, I would've laughed you out of the room! So, it was a bit like being in the Twilight Zone. The sights and smells of the building definitely brought back memories, and I did feel a sense of kinship with the people who attended the presentation. The strangest part was the realization that I could both arrive and leave without restriction!
What was your message when speaking at AMRTC and what did you want people to know?
This was definitely the most passionate speech I've given. I truly wanted the attendees to know that recovery is possible and to give them hope. I remember how hopeless I felt while at AMRTC, and I wanted them to know that this experience didn't have to define them or hold them back. They, too, could recover and achieve their dreams.
Hope is an essential aspect of the mental health recovery process. It is incredibly hopeful for people who are struggling with their mental health to hear personal stories from others who have been in their shoes, and who are now in recovery. What are your future plans and goals as a public speaker and otherwise?
I plan to continue sharing my story with people around the metro and hopefully beyond. I am a recent addition to NAMI's Speakers' Bureau and I've had the opportunity to give academic presentations about mental illness too. Someday, I'd love to write a memoir. Thankfully I have years of journals to reference when I'm ready to tackle that!
I am currently pursuing a bachelor's degree in social work, and after that I'd like to obtain a master's degree. Someday, I'd like to work as a mental health practitioner so I can help others who are living with mental health challenges. I don't like to think too far ahead though, as we never know what twists and turns life has in store for us. Recovery is definitely a process, and I know there are both blessings and hardships still ahead. My biggest goal is to stay true to myself, enjoy the present, and let my life continue to unfold before me.
What piece(s) of advice do you have for someone who is interested in publicly sharing their story of mental health recovery for the first time?
Most importantly, remember you have a voice and your story is important. It takes courage to share the most vulnerable parts of yourself with others, and it is a deeply liberating and exhilarating experience. I can't tell you the number of times I felt like I wasn't getting through to an audience, and then someone would come up to me afterward and tell me how my story gave them hope for their sister, son or mother. Your story will touch more lives than you can count. You, yes YOU, can make an impact.
Interested in sharing YOUR story? Here's how you can get started:
Join Mental Health Minnesota's Ambassador Network. Ambassadors have the opportunity to share their stories through writing for our blog and/or public speaking. Public speaking opportunities include speaking to students, educators, people living with a mental health condition, friends and family members of someone living with a mental health condition, policy makers, employers, employees, and the general public.
Consider becoming a contributor to The Mighty. The Mighty is a community-oriented online magazine with a site specifically for personal mental health stories.
Have someone in mind that you would like to nominate to be featured as a Peer in Action? Send us an email! [email protected]