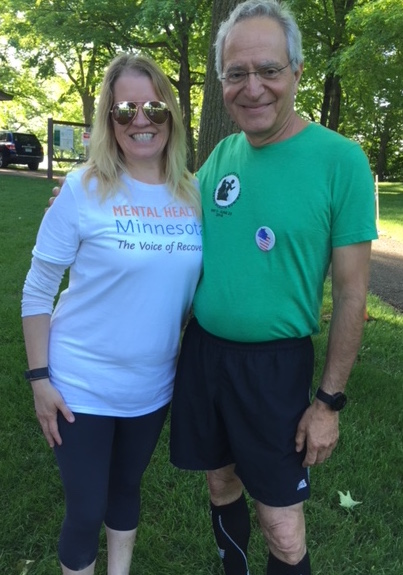 Mental Health Minnesota had the opportunity in May to participate in a national 5K series to increase awareness of mental health concerns around the country.
The event was part of a national effort to raise awareness and funds to support mental health programs, where local participants joined Dr. Adel Korkor as he ran a 5K in every state over 50 days.
"We were honored to be a part of Dr. Korkor's work to raise awareness about mental health," said Shannah Mulvihill, Mental Health Minnesota's executive director.
Nearly 80 people participated in the first-time event, which was held at Lake Rebecca Park Reserve in the Delano area.
"So many people who attended the event brought their own story. For some it was about their own recovery, for some it was about struggling to find help for someone they loved," said Mulvihill. "It's our hope that events like this can encourage people to talk more about mental health and reach out for help when they need it."