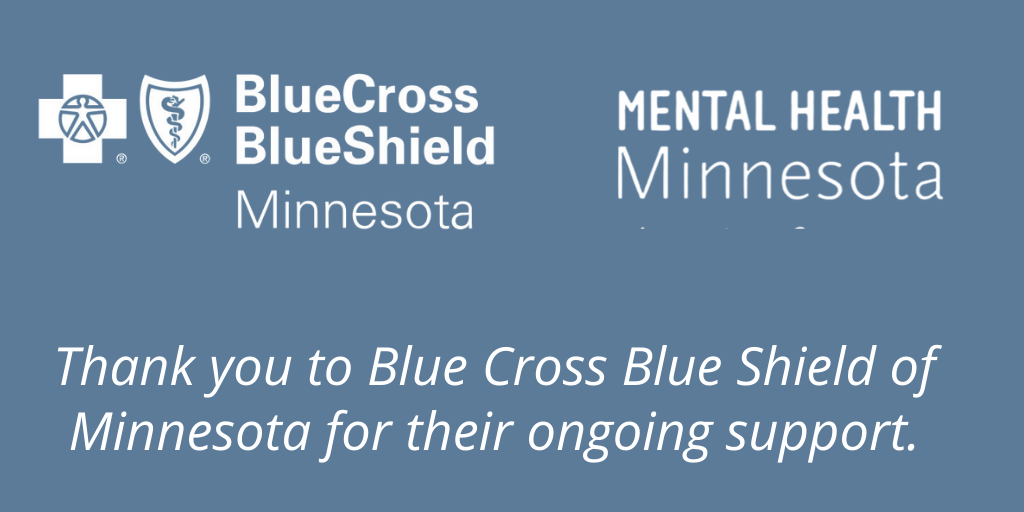 Mental Health Minnesota is pleased to announce that Blue Cross Blue Shield has increased its level of financial support for the organization in 2020, contributing more than $50,000 to support the Minnesota Warmline over the coming year.
"One in four of our callers to the Minnesota Warmline say that they would go to an emergency room or call 911/crisis services if they couldn't reach us," said Shannah Mulvihill, executive director. "We greatly appreciate the partnership we have formed with Blue Cross Blue Shield, as they support ensuring the availability of this service to their members to help them stay well."
The Minnesota Warmline is currently open extended hours, from 12PM to 10PM, Monday through Saturday. For information on how to reach the Minnesota Warmline via phone or text, click here.